CODA AUDIO AiRAY
---
Line Array System
The CODA AUDIO AiRAY is an extremely compact 2x12" 3-way line array system with variable dispersion for arena and stadium size touring applications.

Particularly interesting for events that require high ranges, low weight and maximum dynamics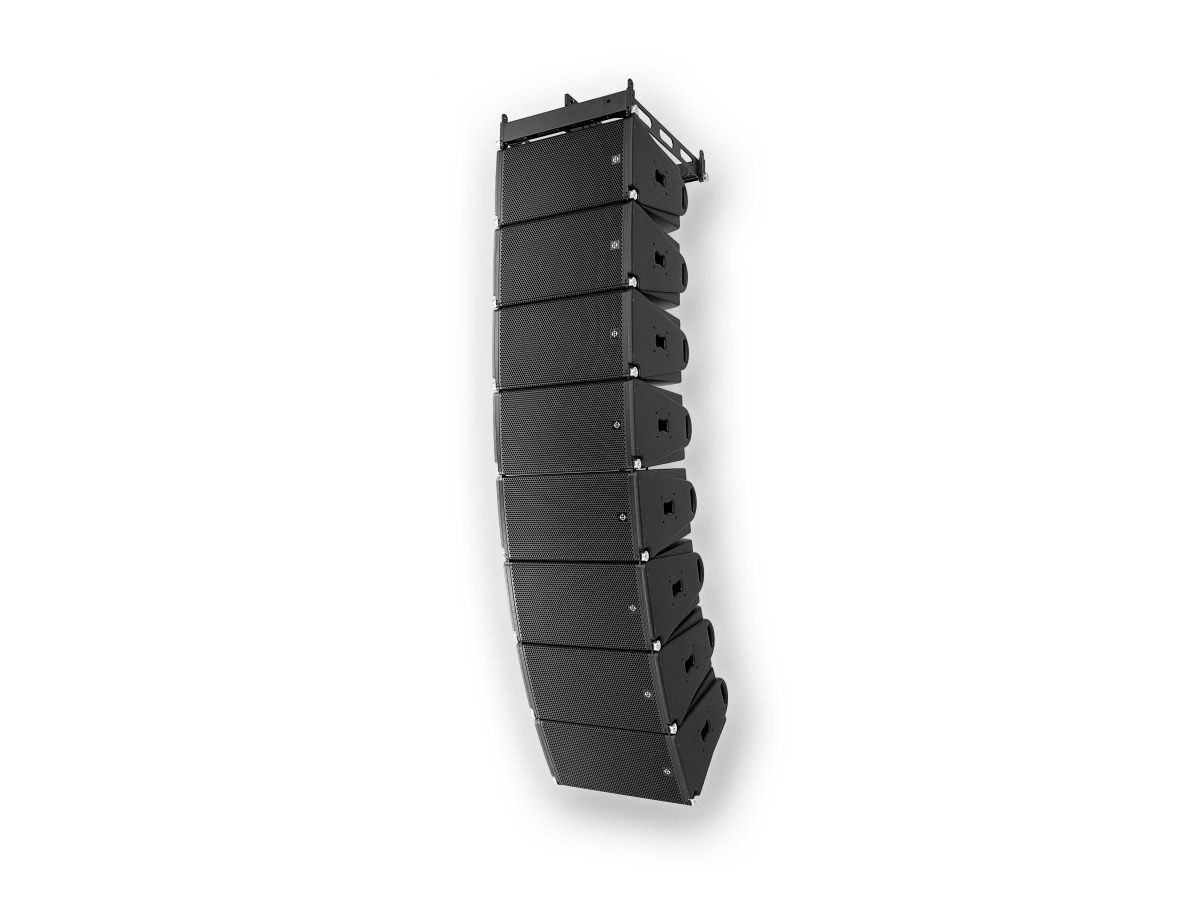 What technologies are installed?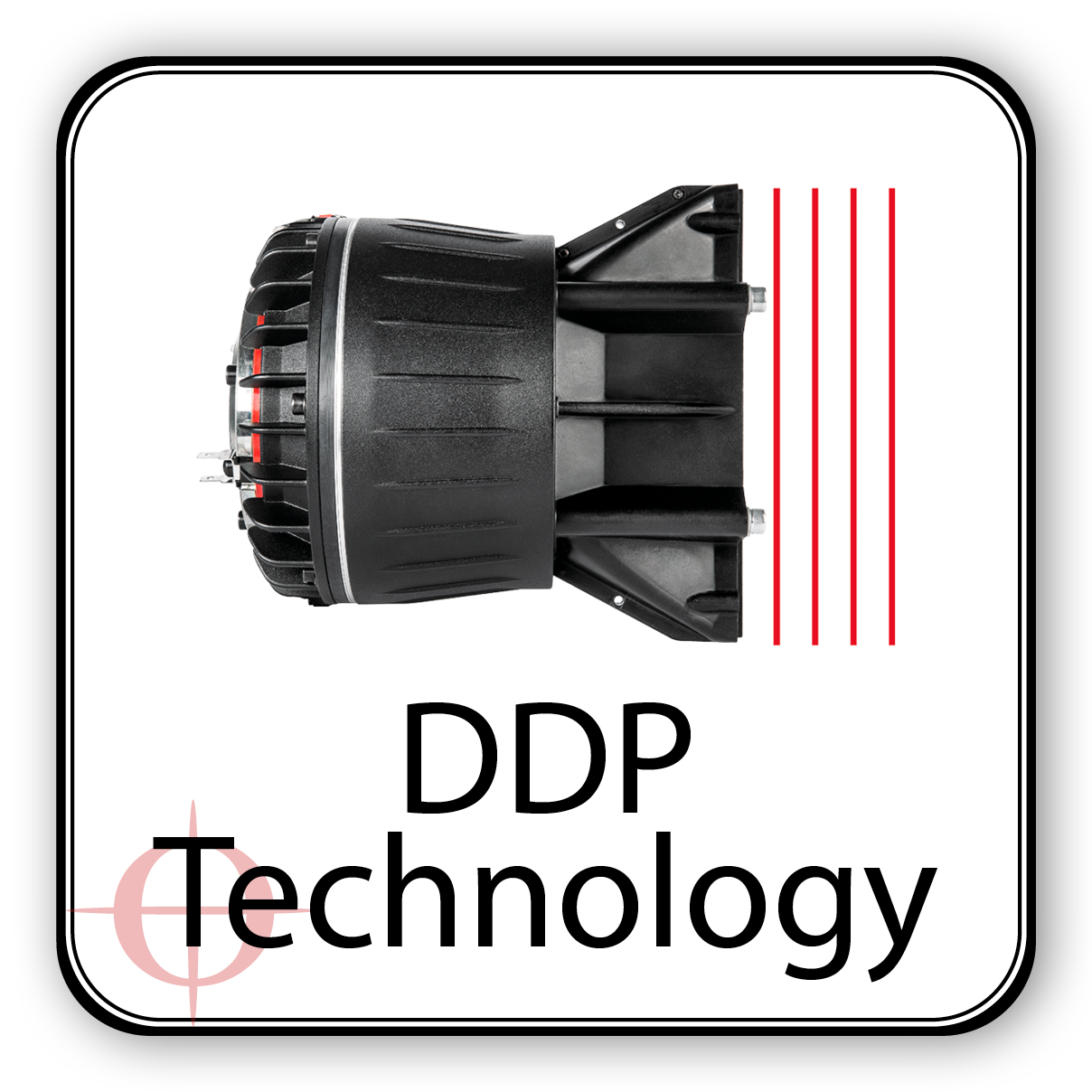 Dual Diaphragm Planar Wave Driver

A 2-way coaxial system with 3.5" and 1.75" voice coil, transmitting the frequency range of 300Hz-22kHz. Each membrane covers only the spectrum for which it is optimized. The results are 3-5dB more sensitivity and extremely low distortion in a very compact package..
Coupler

The interchangeable couplers allow a variable horizontal dispersion pattern with one and the same loudspeaker: symmetrically 60 degrees to 120 degrees. The design generates a broadband directivity and a strikingly homogeneous sound field. The LF diaphragms also benefit from a loading effect that increases their sensitivity while minimizing distortion.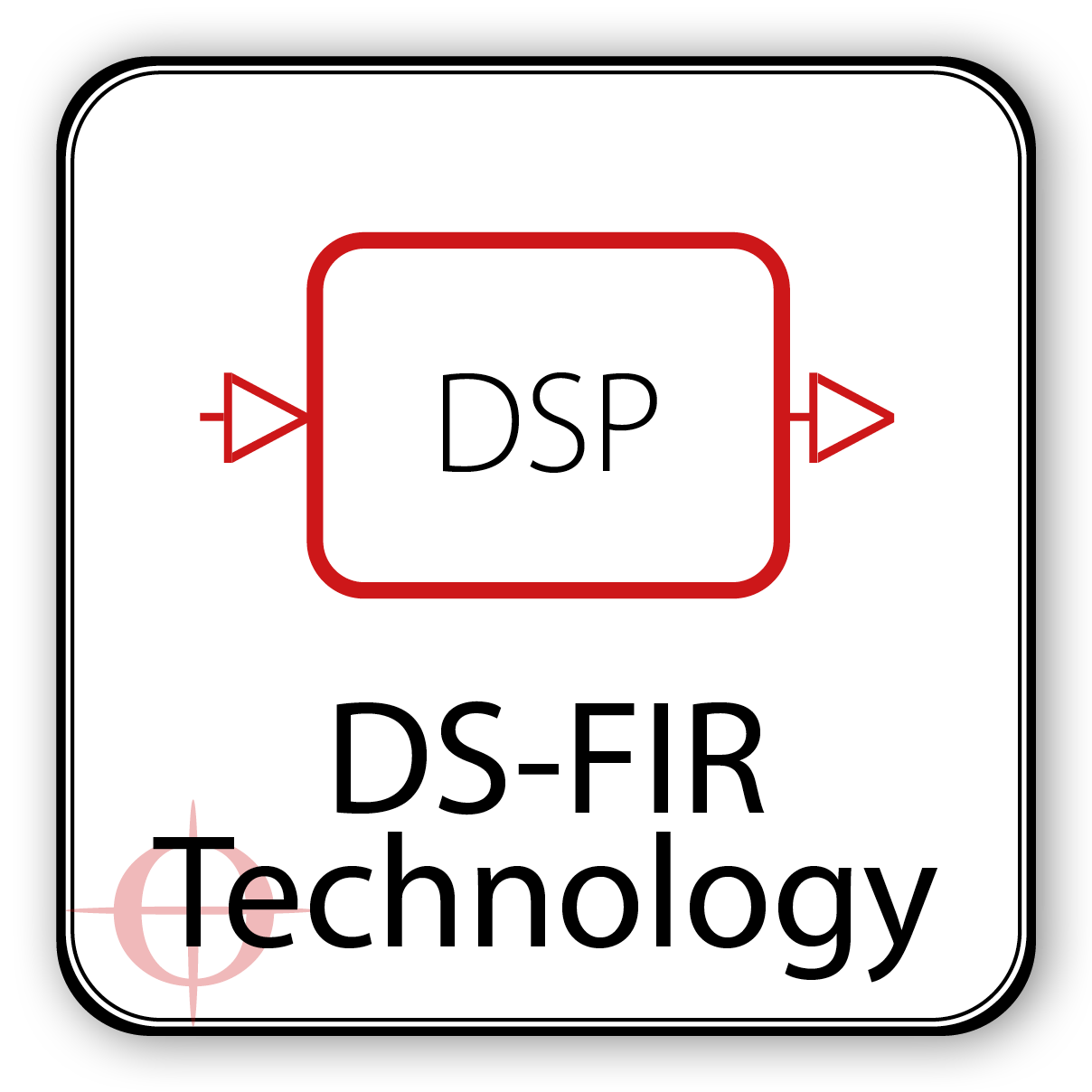 High Precision DS-FIR Filtering

For a neutral and simultaneous reproduction of all frequencies, a linear phase response is indispensable. The DS-FIR multisampling algorithm significantly reduces the usual latencies of FIR filters. With a linear phase response from 60Hz to 22kHz, the systems offer impressive impulse response and broadband directness, as well as cross-series acoustic compatibility.
What are the system components?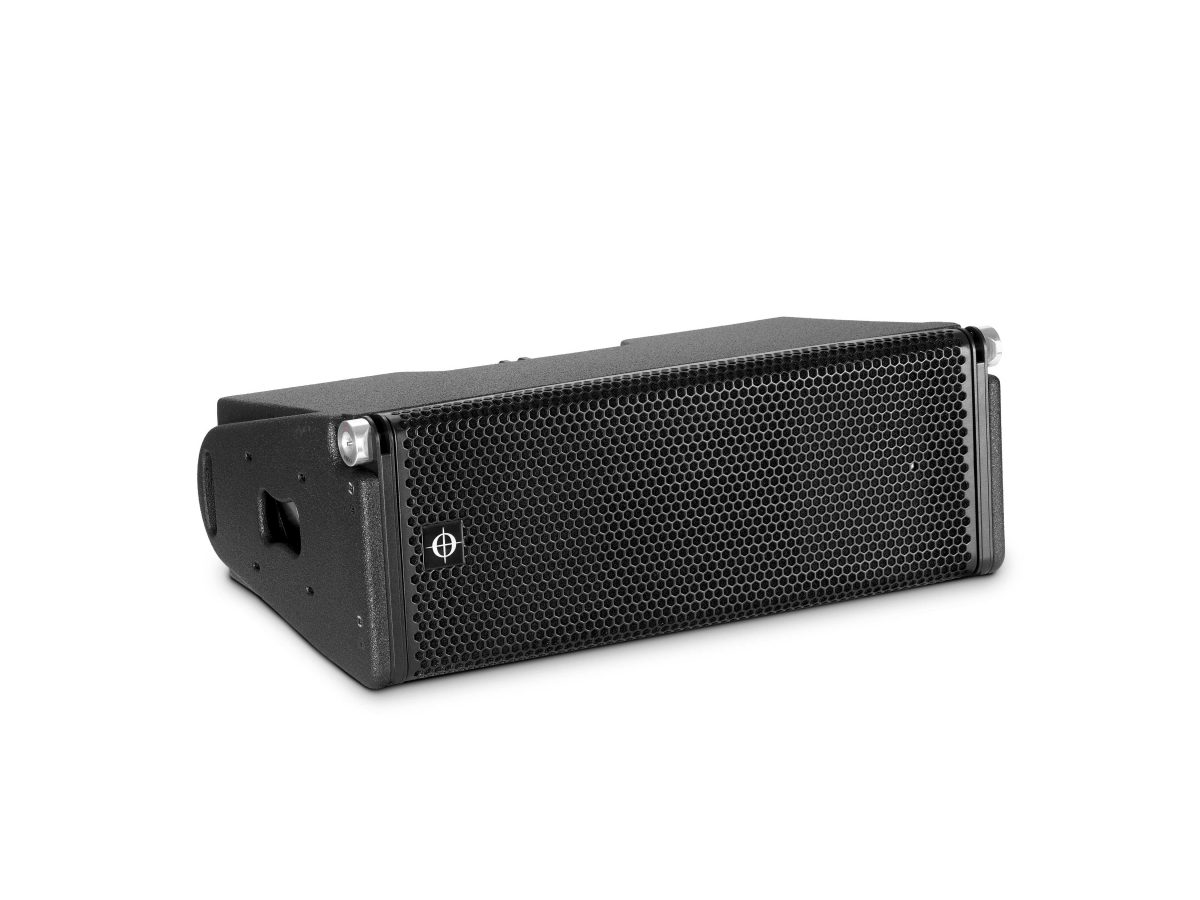 CODA AUDIO ViRAY


The Coda Audio ViRAY is a 3-way array with 2x8 inch woofers and an 8 inch DDP for midrange and treble. This system is both a downfill extension for the Coda Audio AiRAY and an adequate addition in delay or outfill.
CODA AUDIO SCP-F


Airworthy 2 x 18 inch subwoofer with Coda Audio Sensor technology. The subwoofer is the appropriate extension in the low frequency range for all powerful Coda Audio systems like the N-RAY, ViRAY and AiRAY.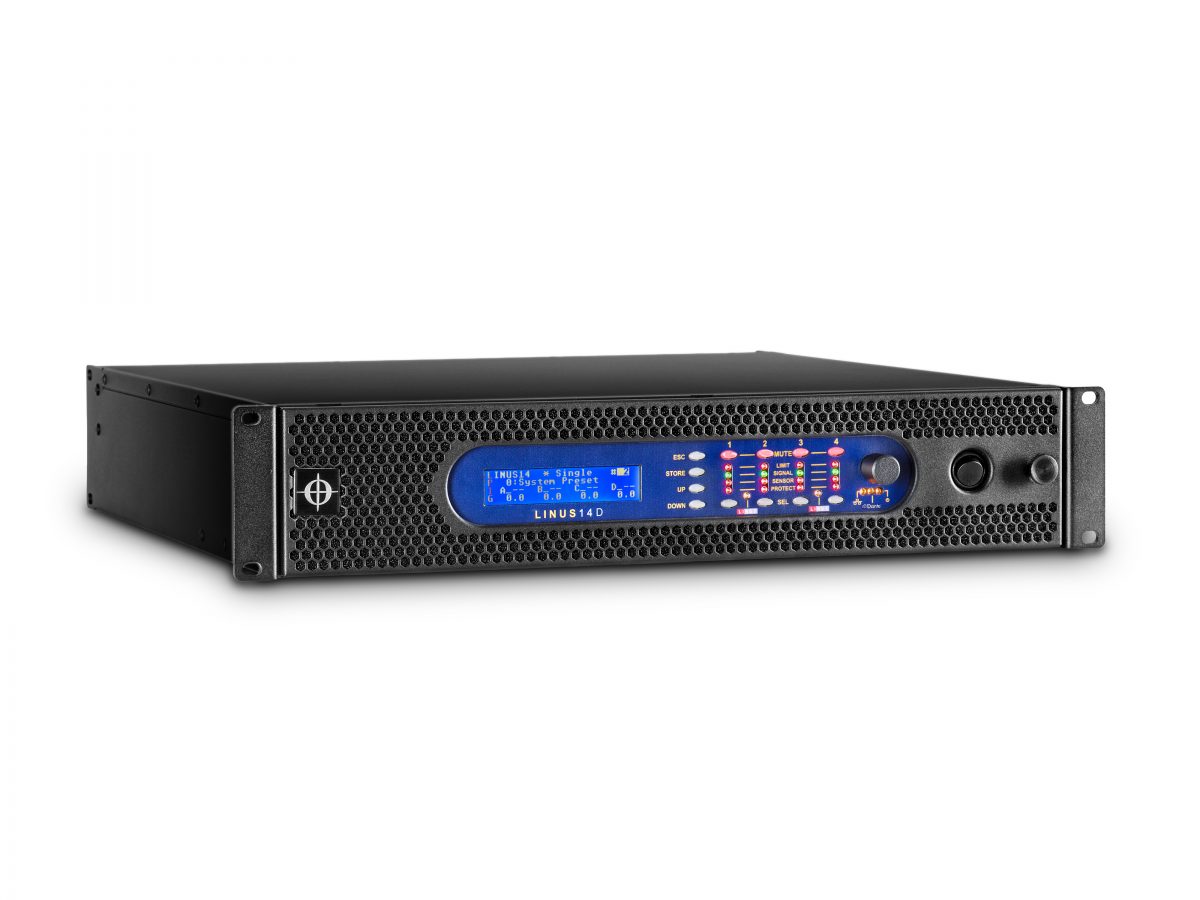 CODA AUDIO LINUS14D


The Linus14D is a 4-channel DSP system amplifier with 4x3500W output power into 4 ohms. On the input side, the power amplifier can be operated with AES in 96kHz, analog XLR or with Dante. Due to the appropriate output power, all Coda Audio speakers can be driven by this amplifier.
AiRAY 16-0-0


System Components:

16x AiRAY

04x M-Rack

02x FR-AR Set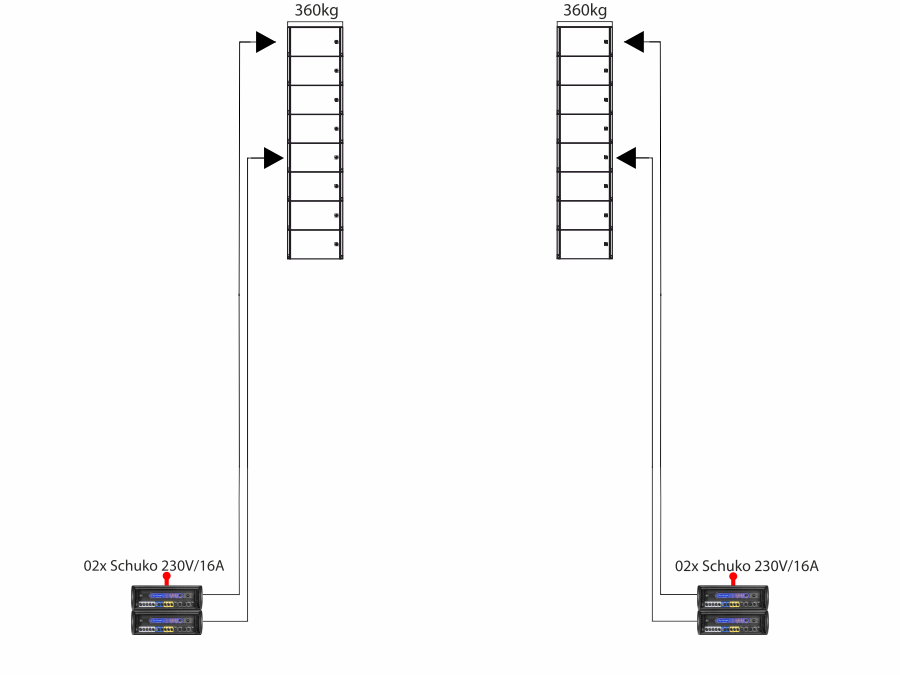 AiRAY 16-0-8


System Components:

16x AiRAY

08x SCP-F

02x T-Rack

02x FR-AR Set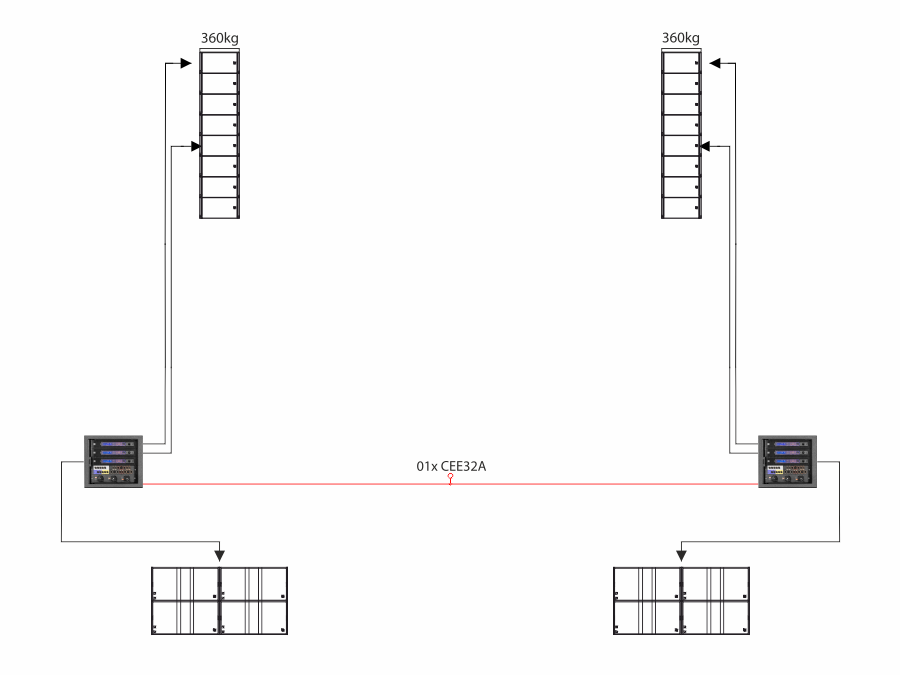 Specifications


Frequency response (-6 dB)

Low AES / Peak

MF / HF AES / Peak

Peak sound pressure LF

Peak sound pressure MF / HF

Nominal horizontal beam angle

Opening angle (vertical)

IP protection class (DIN EN 60529)

Dimensions

Net weight






50Hz - 22 kHz

2000W / 8000W

300W / 2600W

143 dB

148 dB

90°, 120° or asymmetric 105°

Array dependent 0°, 0.5°, 1°, 2°, 2.5°, 3° to 8°

IP54

674 x 356 x 555 mm

40 KG