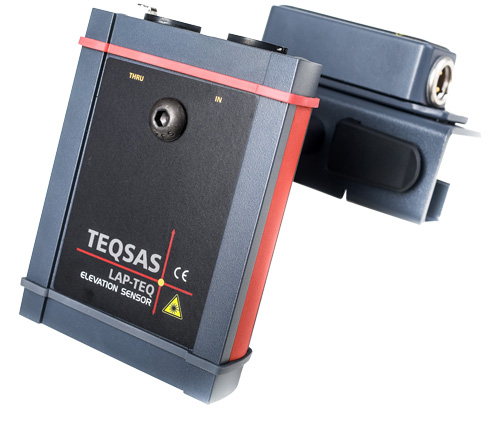 The LAP-TEQ Elevation is used to accurately determine the height of line arrays or groups of multiple loudspeakers.
The sensor module

The TEQSAS Elevation is mounted on the flying frame of the array using the TEQSAS Mounting Bracket. The values of the sensor are read out with the Lap-TEQ display, as with the inclinometer.

The sensor system works with a red laser in dot form. For automatic alignment of the elevation, it has the option of swinging on the mounting bracket. If, however, a slight deviation should occur due to rigid cables, the Elevation has the option of correcting the value by means of trigonometry via an internally installed angle chip.

An inclinometer can be connected in series to the Lap-TEQ Elevation. Both sensors are connected via a single XLR 3-pin connector cable to the display. In this case, the sensor values are shown simultaneously on the display.

Technical details

Permitted ambient temperature for use
Permitted ambient temperature for storage
Weight
Dimensions
Dimensions (with bayonet catch)


0-40°C
20 - 50°C
688g
32 x 102 x 134 mm
104 x 102 x 134 mm

Download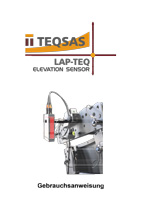 Manual