TEQSAS LAP-TEQ Mounting Bracket
---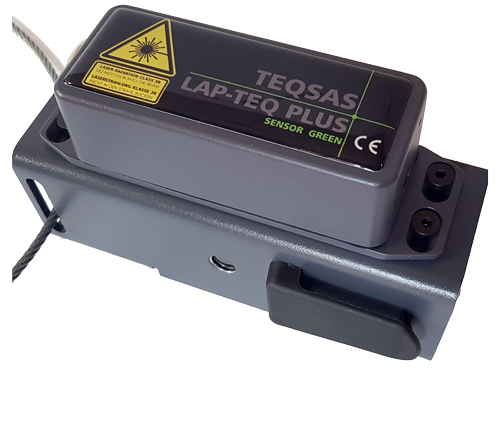 The TEQSAS LAP-TEQ Mounting Bracket is a universal bracket for mounting the Lap-TEQ Plus Sensor and Elevation to nearly any line array bumper.
The MB has four extremely strong magnets that make it easy to mount on almost any bumper. The mounting bracket can accommodate a Lap-TEQ Plus sensor and an elevation at the same time.

The elevation is connected to the bracket via a simple bayonet catch.
The Lap-TEQ Plus sensor must be attached to the mounting bracket using the four screws supplied.bayonet lock.

A clamp has also been fitted to provide strain relief for the required cables.

Optionally, the mounting bracket can be secured to the bumper via a safety.